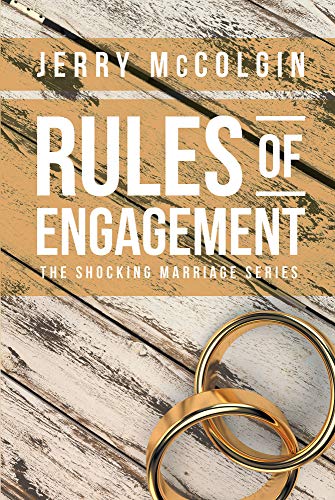 Rules of Engagement : Jerry McColgin
Rules of Engagement
We live in a culture with a tragically high divorce rate. Of those that stay together, a high percentage find themselves in a state of boredom and mediocrity. Without focus and ongoing effort, marriages erode over time. Couples who were passionate at one time find themselves living like roommates.
God created marriage and intends for it to be the most intimate and dynamic relationship that we have while here on earth. A shocking marriage is one where a couple loves being together and commits considerable effort toward making it better over time.
Rules of Engagement is Jerry McColgin's first book in the Shocking Marriage Series. In it, you will find a unique way to build intentionality into your marriage by crafting guidelines that can direct you in a variety of situations, from conflict to grief to intimacy. By sharing his own marriage in a transparent and humorous manner, the author gives you time-tested techniques that will keep your marriage growing stronger.
This book is designed for any couple who wants to add joy and satisfaction to their relationship. It will help make a good marriage great, and a great marriage shocking! A powerful tool for any couple or for use in a small group, Rules of Engagement will add life and joy to any marriage.
Book Links
Website
Publisher
Facebook
Amazon Author Page
On Amazon
More Great Reads: