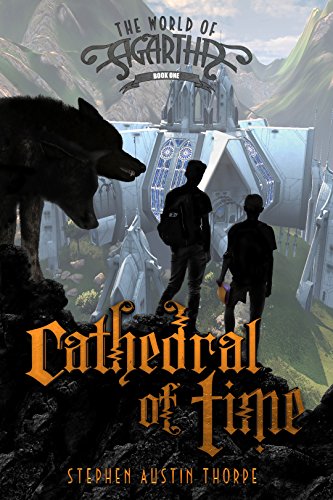 Cathedral of Time : Stephen Austin Thorpe
Cathedral of Time 
(The World of Agartha Book 1)
Ghostly sightings of a legendary murderer.
The discovery of a hidden stash from a bank robbery.
The disappearance of a well-known TV personality, and the most prominent family in town entangled in all of it.
Makayla Brown's ideal life is about to be blown to smithereens. She'll need to race across space and time, plunging herself into another world in hopes of saving her own.
When Makayla disappears off the face of the Earth, the dedication of her two best friends, Tanner and Andrew, will be tested as they attempt to follow her trail through a dangerous new world and encounter beasts and beings the likes of which they've never seen.
Will they reach Makayla in time to rescue her from certain death and bring her safely home, or will they be doomed to spend eternity in their new world, sealed by the rule of the fates?
More Great Reads: