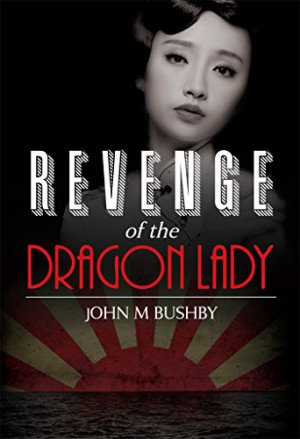 Revenge Of The Dragon Lady : John Bushby
Revenge of the Dragon Lady
In 1938, the tropical waters of the South China Sea and its myriad of islands are unknown to most Americans. All the while Tokyo's militarists are working on how to seize those isolated atolls from which to launch their nation's aggression against the American-held Philippines.
Reports of clandestine naval activity in those waters have reached Washington and US Navy flier Jack French is sent to the islands to investigate.
From the moment he steps aboard the China Clipper bound for Manila he is thrust into a world of danger and intrigue. Who is more dangerous to him; traitors, Japanese spies, German agents or the elusive Dragon Lady, the queen of Philippine crime?
Long before Pearl Harbor, French is engaged in battle as he searches from island to island to uncover a conspiracy intended to bring war to this tropical paradise.
Book Links
Website
Facebook
Amazon Author Page
On Amazon
More Great Reads: