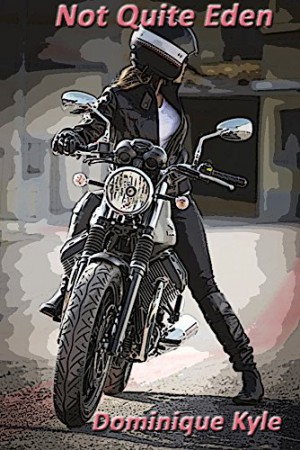 Not Quite Eden : Dominique Kyle
Not Quite Eden
The one word you could never use to describe sixteen year old Eve is 'passive'. But she never expected to have to step in to save the life of that annoying idiot next door, Adam Quinn! And she only did it because she's reserving the right to kill him herself..
When Eve's younger brother, Jamie, is invited to join the rock band that the irrepressibly flamboyant Quinn and his friends have formed, Eve is pleased on his behalf.
But unfortunately the members of the band have made some dubious decisions in their eagerness to get a recording deal. When things turn nasty with the local psychopathic night club bouncers and drug dealers, Eve feels she has no option but to step in to prevent her brother being dragged down with the rest of the boys.
As the consequences spiral out of control, Eve is forced to spend a lot more time with Quinn than she ever really wanted to.
Book Links
Facebook
Goodreads
Amazon Author Page
Amazon UK
On Amazon
More Great Reads: