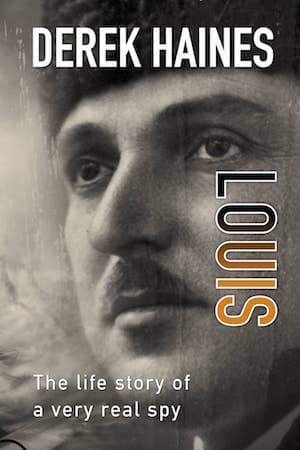 Louis: The Life of a Real Spy : Derek Haines
Louis – The story of a very real spy.
"The writing is superbly descriptive and Louis' life was tragically wonderful."
"Suffice to say, if you don't feel you have read a great tale told well when you reach the last page, then quite frankly you seriously need help."
"Loved the complexities of the turns in Louis' life."
Louis is a gripping story of the life of a professional wartime spy.
From his boyhood education in Egypt in the early 1900's, he was being prepared to serve in the newly formed British Secret Service Bureau on the orders of Abbas II Hilmi, the Khedive of Egypt and Sudan, as part of secret arrangement with the British government to supply young operatives for the newly formed bureau.
In his early teens, he is separated from his foster mother to make the dangerous journey to England, in the middle of the First World War, to complete his education and training as a British wartime spy. From Dulwich College through to Oxford University, he is meticulously prepared for his life as a British undercover war operative.
From his first dangerous mission in Port Said through to his last in South Africa in the 1960's, Louis is the story of a professional chameleon, who survived wars and conflicts on his instincts, cunning and ruthlessness. Louis was a quiet heroic man who lived an extraordinary life – a life of service that should never be forgotten.
Book Links
Website
Facebook
Twitter
Amazon Author Page
On Amazon

Other Book Stores
More Great Reads: