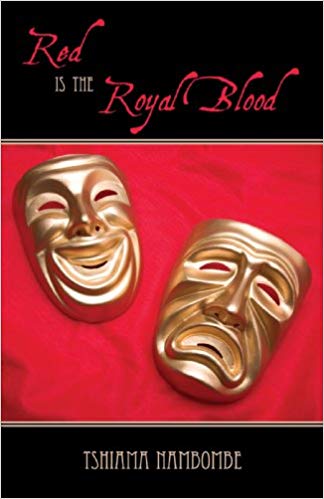 Red is The Royal Blood : Tshiama Nambombe
Red is The Royal Blood
During the mid-sixteenth century, a king, his daughter, his brother and some civil servants admire the work of a young artist in an African kingdom. The artist has sculpted a stunning likeness of the princess. The king is so pleased with the artist's work that he promises to give him anything he would like in return. The artist, in love with the king's daughter, asks to marry the princess. Will the king honour the artist's request?
A man recently appointed as the king's commander-in-chief of the royal army has been charged with deterring all future rebel activities in the kingdom. He is vehemently against a marriage between the artist and the princess. He claims that royal blood must marry only those with royal blood. Could there be another reason for his opposition? Could he also be interested in the princess?
The commander-in-chief will stop at nothing to keep the artist and the princess apart. Will the artist, a peasant, be able to escape his wrath?
While many believe the artist and princess should marry, some will stop at nothing to prevent such a union, because Red is the Royal Blood.
Book Links
Facebook
On Amazon UK
On Amazon
More Great Reads: