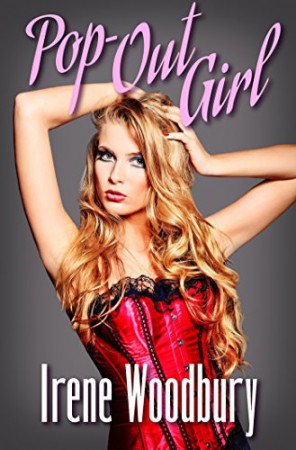 Pop-Out Girl : Irene Woodbury
Pop-Out Girl
When Zane Hollister returns home to Las Vegas after two years in prison and discovers his showgirl-lover is with another guy, he goes ballistic. After stalking and taunting the couple for months, his toxic jealousy takes a darker turn.
To wipe out Colton, Zane masterminds a devilish zip line accident and a terrifying car crash. When those fail, he resorts to kidnapping Jen and forcing her to marry him. And it gets even worse when Zane shoots Colton's boss, Matt, by mistake as he aims for Colton in a horrific drive-by shooting.
With Matt lingering in a coma, Jen's cocktail-waitress mother, Brandi, absorbs a seismic shock of her own. After hearing Matt's name on the local news, she realizes he's her first love of decades past—and Jen's real father.
Will Matt emerge from his coma to reunite with Brandi and Jen? Do the cops nab Zane, who's hiding out in Hawaii? And can Jen and Colton's love survive Zane's lethal jealousy?
There's a happy ending for some, but not for all, in Pop-Out Girl.
Book Links
Goodreads
Twitter
Amazon Author Page
On Amazon
More Great Reads: