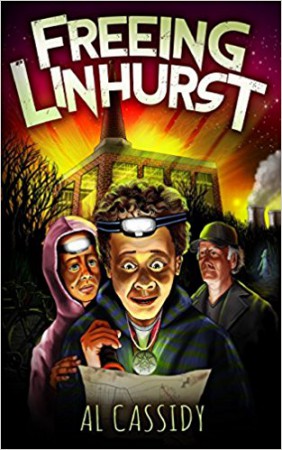 Freeing Linhurst : Al Cassidy
Freeing Linhurst
A Journey to Uncover the Truth
Linhurst State School and Hospital, the abandoned mental asylum in the small town of Spring Dale, has been shrouded in mystery as long as Jack Alexander can remember. Before her untimely passing, his mother — an investigative journalist for the local paper — had begun to inquire about the truth behind its crumbling walls. Devastated, Jack is determined to uncover the truth about Linhurst no matter what.
As he digs deeper, Jack unearths powerful secrets that have long been buried by patronizing adults and a modern day plot that threatens to destroy the property in just days and erase the memories of those who once called Linhurst home.
Working against the clock — and the better judgement of his best friend Celia — Jack slips into the abandoned property…on Halloween night. What they discover could destroy Linhurst forever or spark a revolution that could change the future of Spring Dale.
More Great Reads: