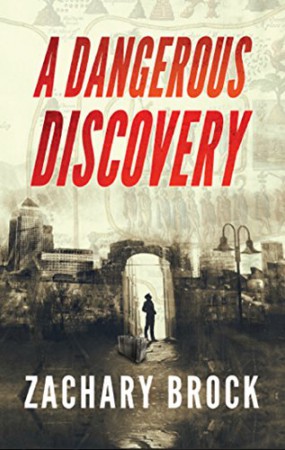 A Dangerous Discovery : Zachary Brock
A Dangerous Discovery
Can Ace and Zeke survive the discovery of a lifetime: a secret the Vatican will stop at nothing to protect?
Marion (Ace) Acevedo grew up on the streets as a Latin American. The things he had to do to survive as a child, no one should have to do, but a chance encounter changed his life.
Now he is the face of an international corporation. Wealth, social standing and travel is what his life is all about. He loves what he does, and with the guiding hand of Ezekiel (Zeke) Smith, his mentor and friend, his life cannot get much better.
Unbeknownst to Ace and Zeke, the acquisition of a new company in Peru holds a secret the Vatican does not want discovered. Special agents from the Holy See will do anything to stop this secret from being released.
As Ace gets closer to uncovering this dangerous secret, he must use every skill he was taught from the streets and from his mentor. But, even with an unknown stranger looking out for him, Ace may lose it all, including his life.
More Great Reads: