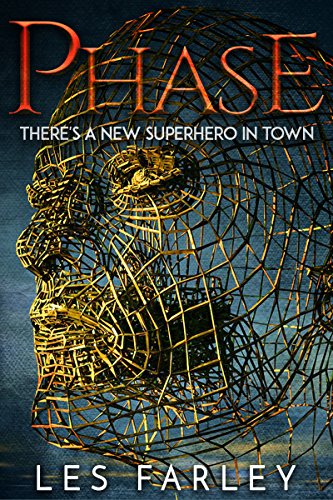 Phase
Nelvin Crumbholtz is anything but your regular guy, as much as he would like to be. Skinny, nerdy and trapped in a dead end job as a telemarketer. The job market is just too competitive for him to find anything better. Huhh. Anything better. Boy! Was he in for a surprise.
His car is on its last leg, he barely makes ends meet and no girl will look his way because of his anemic appearance. He works out faithfully to improve his appearance; but to no avail.
Countless hours have been spent keeping his resume in tip top shape and every evening he is at the computer surfing the web for companies that he can submit it to. One night after doing so he experienced something that defies description. To try and relate his experience to someone would only invite laughter or ridicule.
He wants something better. What he gets is . . . well . . . you just won't believe it.
There's a new superhero in town. Meet . . . PHASE.
Book Links
Amazon Author
On Amazon
More Great Reads: