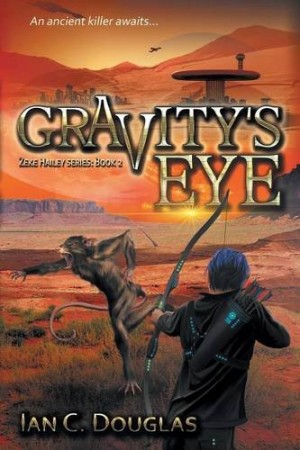 Gravity's Eye : Ian C Douglas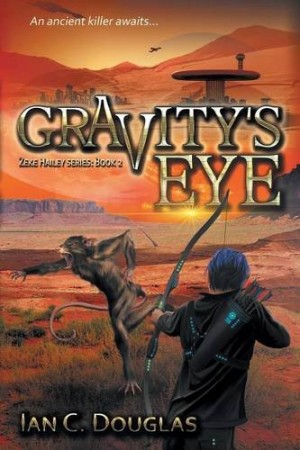 On Mars, your best friend sometimes turns out to be your worst enemy. Zeke Hailey is struggling with life at the Chasm, the 23rd century school for psychics. His extrasensory skills have dried up and there's a prehistoric robot out to kill him. At least he has a new mate, in the shape of latecomer Fitch Crawley.
Only there's more to Fitch than Zeke realizes. The boy has a genius for hypnosis, making fools of the teachers. Fitch has an invisible pet too, the Spikeworm, a creature armed with a deadly venom. Zeke teams up with Fitch and an old foe, setting off on a Martian road trip. But this search for answers will bring them face to face with monsters and, most dangerous of all, a demon from beyond time.
Zeke will have to do more than survive his mind-bending friend and the ancient robot. As the universe starts to unravel, Zeke must choose between saving his friends or the human race. For nobody but Zeke can stop the apocalypse of Gravity's Eye.
The Infinity Trap and Electron's Blade by Ian C Douglas are also on Whizbuzz Books.
Book Links
Website (author)
Website (books)
Facebook
Twitter
Amazon Author Page
On Amazon UK
On Amazon
More Great Reads: