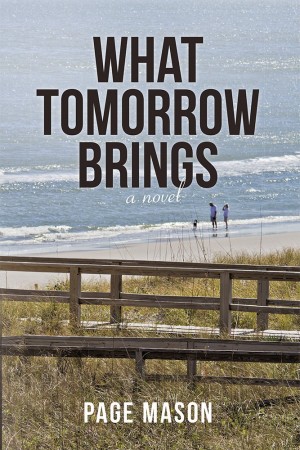 What Tomorrow Brings : Page Mason
What Tomorrow Brings
Amanda has spent the last two years raising her teenage son on her own. With the help of friends and family, life has remained stable and relatively happy for them both.
Amanda's best girlfriend, Stephanie, has invited Amanda to the Hamptons for a girls' weekend. The girls have been friends since elementary school and love spending time together. Distance and life has made it challenging for them to get together as often as they did in the past but this weekend is a treasure for both of them.
While Amanda goes for a run on the beach, she meets someone that will stir something inside her and bring her into the world of dating again. They are from different worlds but the attraction is quick and strong. Are they ready for each other?
As the summer passes, Amanda has to decide if she can commit to this new relationship or focus on her family. Will she take the plunge into a new romance or stay in her comfortable family atmosphere?
Book Links
Amazon Author Page
On Amazon
More Great Reads: