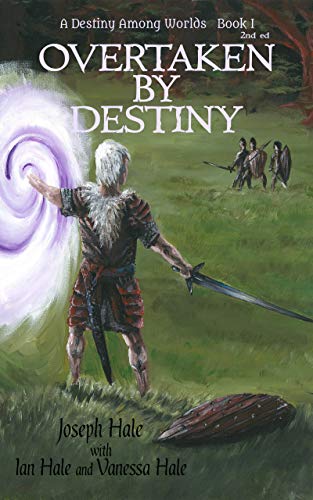 Overtaken by Destiny : Joseph B Hale, Ian B Hale, and Vanessa C Hale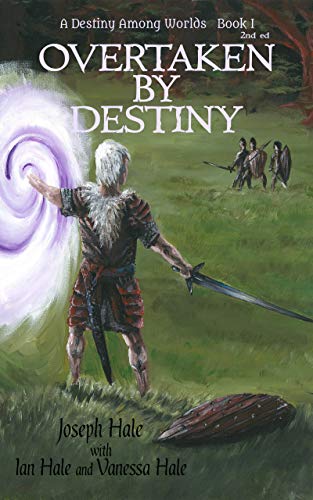 Jack, Ben, and Charles are ripped out of their normal lives in a futuristic United States and flung into a world in turmoil.
Corruption and evil are normal ways of life in this new world. These high schoolers have some martial arts and fencing skills, but will those be enough to protect themselves and make a positive difference in a world filled with greed and slavery? They discover magical gemstones that give them an edge but also make them targets. They must also learn to properly manage these new powers as they face warlords, slave cartels, and mages. These friends must fight using their intellect, magic, and steel to overcome the obstacles that face them as they search for a way to return home.
Rumors say the distant country of Celel may be able to offer information about their own world, but are they just rumors?
Along the way, they befriend several members of the new world, some of whom travel with them. Charles develops an affection for a slave girl, which complicates his future plans.
As their travels bring them almost within sight of home, the three discover that there are forces—both good and evil—working in the background.
In addition, a darkness worse than the corruption and chaos around them looms on the horizon, threatening everyone in this new world.
Who is behind the scenes, and what choices will these three friends make?
Book Links
Facebook
Amazon Author Page
On Amazon
More Great Reads: