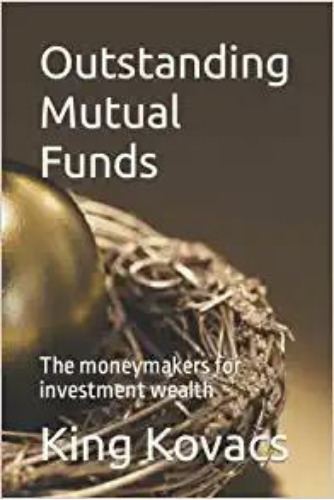 Outstanding Mutual Funds : King Kovacs
There are 23 mutual fund moneymakers, in 23 investment categories. These mutual funds are outstanding because they are profitable, and the performance exceeds the average mutual funds in each category. The author strives to create and maintain a prosperous retirement and savings of gains.
He achieved this goal by using the information in his books. He has been retired since 2010. This book is the 10th edition of moneymaking mutual funds.
Retirement Investments 101: Mutual Funds and Retirement Planning & Investing by King Kovacs are also on Whizbuzz Books.
Book Links
Website
LinkedIn
Twitter
Amazon Author Page
On Amazon
More Great Reads: