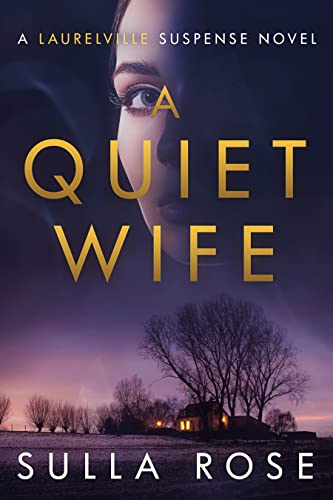 A Quiet Wife : Sulla Rose
Nelia is haunted by her past…
Suburban mom and successful lawyer, Nelia Caruso lives a charmed life with her husband and kids in the affluent New England town of Laurelville. But her life comes crashing down when a new couple moves into town.
Alexis and Craig Morton are the perfect suburban couple. They are also the couple at the center of Nelia's long-suppressed secret, a dark memory of a horrific assault from Nelia's college days. When Craig is killed, Nelia and her husband Enzo come under suspicion by Laurelville detective Rachael Farkas. Did one of the Carusos commit murder in order to get revenge?
As Rachael peels back the layers, it becomes evident that the Mortons harbor some secrets of their own. With her psychological state spinning out of control, Nelia has to hold it together to maintain her innocence—before everything she's built is ruined.
A Quiet Wife is a domestic suspense novel for people who love unpredictable twists, simmering suburban secrets, and murderous revenge…with a good dose of levity from the Laurelville Mamas Facebook Group Page.
A Quiet Wife is now available on Amazon, Kindle, Kindle Unlimited, and in paperback form.
Book Links
Website
Facebook
Twitter
Instagram
Amazon Author Page
On Amazon
More Great Reads: