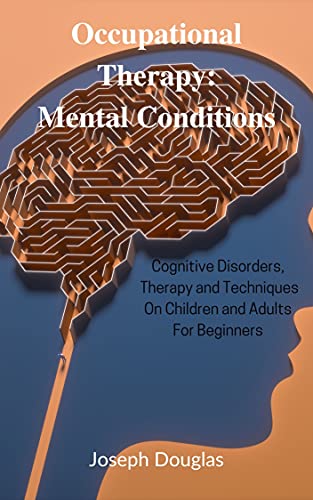 Occupational Therapy: Mental Conditions : Joseph Douglas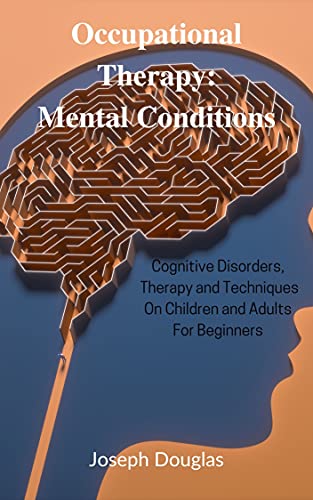 About one in ten people globally suffer from a mental disorder… keep reading to find out how to treat them!
Whether it's personally, from a loved one or just from someone you know, early signs of a mental disorder are often overlooked and brushed under the carpet.
Usually, it's because an outsider will only think "that was a bit strange" or "that was unusual" or "I wonder what was going through their head at that time?"
The thoughts normally stay at that point and it is always left then.
Weeks or months down the line, the case turns out to be much worse and regrets about taking action at the time and preventing situations from worsening start bubbling up.
Even as simple as asking if they are alright and checking in, thinking you can make a difference are thoughts that go through the mind.
It is not you to blame and you should never kick yourself even if you think it is.
Learning the right actions to take towards helping a mental condition is the best step and this is why occupational therapy is so important.
You see people struggle with identifying how they feel, reaching out to people and living up to expectations. You see others struggle to interact socially, not making themselves a priority and even maintaining good routines.
From an outside perspective, these challenges are overlooked because it can be seen as mandatory and easy to do. Or with a more sensitive approach, it can be more intriguing to find out why these challenges are the case and how they can be tackled.
Many of us get into occupational therapy, especially the mental field because we want to know why we all think uniquely, where mental disorders stem from and how we can improve clients' well-being so they can live better.
Having some sort of relation or interest in occupational therapy or mental conditions will definitely guarantee that you will be intrigued when reading this book.
In this book, you will discover:
The greatness in which occupational therapy provides for clients
The historical roots of occupational therapy
Why working with specific principles have a direct link to client's well-being
Where many of the cognitive disorders stem from
Developing cognitive disorders and why some of them have a big impact
The major effect of continuing life stresses and changes
How cognitive rehabilitation can change a client's life
Improving the mentality of your clients and seeing the ones we care about progress with their well-being is the most important outcome with occupational therapy.
The information and knowledge that can be picked up in this book guarantee success if you can use it to implement into real life situations and your career.
Studies suggest that the number of children diagnosed with developmental disabilities is increasing in the USA. Between 2009 and 2011, 16.2% were diagnosed with a developmental disability.
Fast forward and you see the results increase to 17.8% from 2015 to 2017.
People come from all different backgrounds and surroundings, so there will always be cases of people with mental disorders (minor or major).
Many of them start from childhood. You can start learning how to look after clients, even if you have no experience in occupational therapy.
PLEASE LEAVE AN HONEST REVIEW!!!
Book Links
Website
Facebook
Amazon Author Page
On Amazon
More Great Reads: