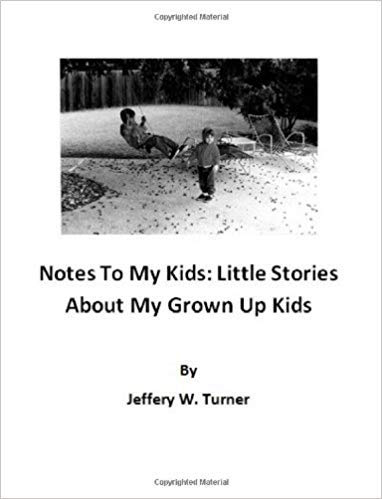 Notes To My Kids: Little Stories About My Grown Up Kids : Jeffery W Turner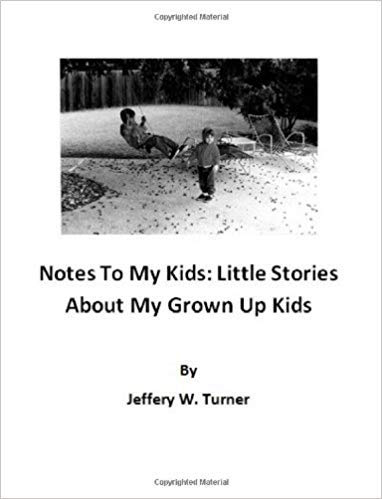 Jeffery W. Turner turns his attention now to his two children. This book is filled with stories about their childhood lives and experiences.
The notes cover things that involve all children: their birth, when they were sick, how they started walking, times with their grandparents, special holiday times, the houses that were home, beloved pets lost, and leaving the nest.
If you are a parent with grown-up children you will identify with these tales. They tell the story of the lives of two children as seen through the eyes of their father as they grew up. And paint a picture we have lived as parents, one our own children will see when they too have kids one day.
Notes To Stephanie: Middle Aged Love Letters And Life Stories and Notes To Stephanie: Days Remembered by Jeffery W Turner are also on Whizbuzz Books.
Book Links
Website
Blog
Twitter
Amazon Author Page
On Amazon
More Great Reads: