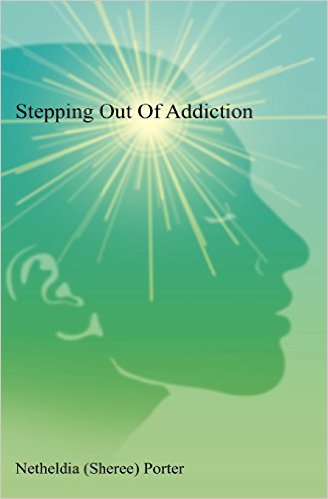 Stepping Out Of Addiction : Netheldia S. Porter
Stepping Out Of Addiction
Stepping Out Of Addiction which is inspired from my personal true life events.  I have lived the life of being bound by control substances, as well as experienced the trials and tribulations in which one may encountered, fearing there was no hope or way out.  So when I say that I have written a book that identify with most of society in one way or another, its a fact and not fiction.  Most people think that there is no hope or help– but there is.
Stepping Out Of Addiction is designed to speak to people who are suffering from life in a language that they can understand.  There are no big words to figure out, it gets straight to the point and holds no punches. It can be comprehended by all who reads it—calm enough for a child to understand, yet strong enough to capture the attention of an adult.  The skills in this book are practiced by people everyday, therefore anybody who is struggling and suffering from life in general can benefit from reading this book.  This book gives a strong sense of redirection, and it helps individuals to make positive, meaningful, and  major changes in there life, so that one can live a fruitful life. This book offer individuals a sense of total victory and every lasting changes in their lives without being  bias, judgmental, nor does it discriminate.
Bottom line everyone deserves a chance to live a fruitful life, and have total victory. Every day life with its trials, tribulations, testes, and disappointments can break the spirit of any human being. Stepping Out Of Addiction teaches individuals how to cope with those unforeseen and troubling issues that often occurs in everyday life. Basically one could and should do as a woman  in labor does during these times (because after all one is birthing a new you)—PUSH. Stepping Out Of Addiction helps hurting people, substances abusers or not make positive and major changes in their lives.
Book Links
Website
Amazon Author Page
On Amazon
More Great Reads: