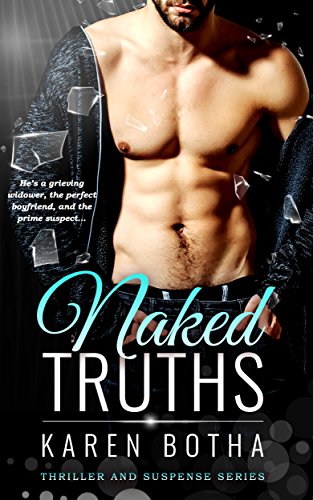 Naked Truths : Karen Botha
Naked Truths
He's a grieving widower, the perfect boyfriend, and the prime suspect…
Lucy knows the importance of boundaries. As a massage therapist, she keeps her work and her personal life completely separate. But when a handsome widower shows up on her table and sparks an instant attraction, Lucy is shameless. Breaking her rule, she crosses the line, triggering a series of thrilling mysteries.
Paula isn't so sure about her best friend's perfect man… or the story of his wife's death. To uncover the truth, the former detective infiltrates his social circle. When she examines a scandalous lodger, a jealous brother, and a protective mother-in-law, everyone seems to have a hidden motive for murder… Lucy is torn between her old friend and her dark new love. Will she follow her head or her heart? And can Paula discover the true killer before her friend makes a fateful mistake?
Naked Truths is the first book in a series of pulse-pounding romantic mystery, thriller and suspense series. If you like the odd steamy scene, complex characters, and twists you won't see coming, then you'll love the suspense of Karen Botha's gripping romantic suspense book.
Book Links
Website
Facebook
Twitter
Goodreads
Amazon Author Page
On Amazon
More Great Reads: