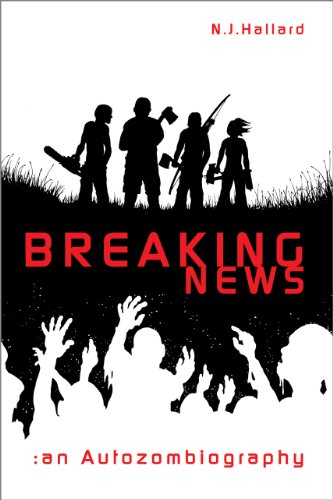 Breaking News : N.J. Hallard
Breaking News : An Autozombiography
When civilisation finally collapsed and the undead grew weak enough for the survivors to catch their breath, they were left with one question… what to do with dear old England? On the south coast two zombie film fans are caught up in the summer madness of a real plague of the undead.
They know how to deal with the situation and what to arm themselves with, but everyone else seems a little preoccupied. As mobile reception is lost, radio stations fall silent and passenger jets drop from the sky they seek shelter on top of an Iron Age hill fort, soon joined by friends and enemies alike.
With 300 pages and 16 original illustrations and maps.
WARNING: This book contains material unsuitable for minors, including coarse language; scenes of extreme violence and gore; instances of drug-taking and sex. You have been warned!
Book Links
Website
Twitter
Amazon Author Page
On Amazon UK
On Amazon
More Great Reads: