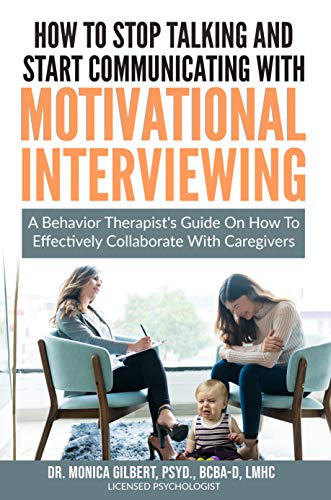 How to stop talking and start communicating with Motivational Interviewing : Dr. Monica Gilbert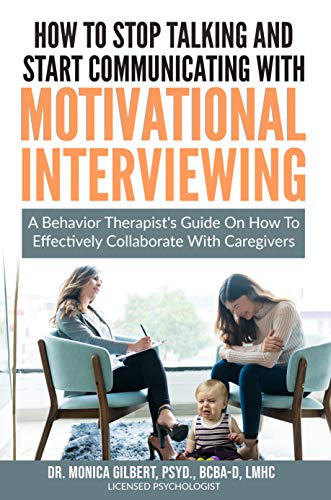 We walk the walk but do we talk the talk? As clinicians, do we speak with parents or to them? Is it effective in motivating them to adhere to interventions or do you find that sometimes they inhale and exhale at the sight/sound of parent training sessions?
Research shows that parents who receive parent training obtain better outcomes out of their children's treatment, decrease their overall expenditures in therapy and become empowered to maintain these behavior changes over time.
However, while parents are bringing their children to treatment (which is indicative of their desire to find help, unless of course, they are mandated by court), it is still a challenge to help parents follow through with interventions at home.
Without addressing the etiology of parents' non-adherence or lack of consistency in treatment, it is impossible to help them move past these barriers. It has been found that parent and clinician's communication with one another supports whether parents will likely adhere to treatment.
Surprisingly as clinicians in the field, we are not trained on how to effectively communicate with clients. Sure, we learn the theory; we practice and practice some more, and we even read and write about it. But is that enough?
Before we begin our journey into Motivational Interviewing (MI) think about a parent, grandparent, teacher or a supervisee/supervisor you have worked with in the past that has been reluctant to follow your recommendations. Or perhaps you were that person that was hesitant to follow a professional's recommendation. Keep that example in mind, and as you navigate through the chapters, think about how your interactions would have been different if you/they used more of an MI approach.
The primary goal of this manual is to shape clinicians' communication approach to foster a working alliance with parents, teachers and other professionals working in the field of behavior analysis. MI is not just a patient-centered "mumbo jumbo" psychological approach, it is a patient (or caregiver) focused approach that aims to change behaviors by allowing patients to acknowledge their current needs and move them towards change.
Through our discussion, we review current research on Parent Training (PT), outline barriers to parental involvement, discuss adaptive and maladaptive communication styles, present a behavior analytical conceptualization of motivation, introduce the concepts of MI and provide examples and exercises to practice the concepts.
A major concept in these chapters is ambivalence and resistance. Resistance is understood as a direct byproduct of maladaptive parent-clinician communication styles that increases distress and leads to parental disengagement. To address resistance, we reveal a program focused on increasing clinicians' awareness of their communication style with caregivers (and other professionals) and explain ways to modify current interactions to decrease noncooperation and increase parents' motivation in the treatment process.
Although this manual uses the term "parents" and "caregivers" interchangeably, the interventions are equally applicable to professionals working with teachers, supervisees and other staff as well as a host of others working in helping situations.
From the first chapter to the last, we provide interactive "real world" exercises as well as a "MI toolbox".
More Great Reads: