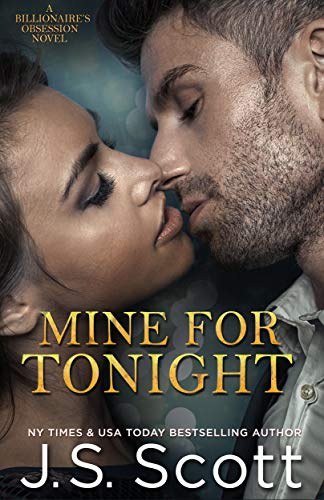 Mine for Tonight: A Billionaire's Obsession Novel : J.S. Scott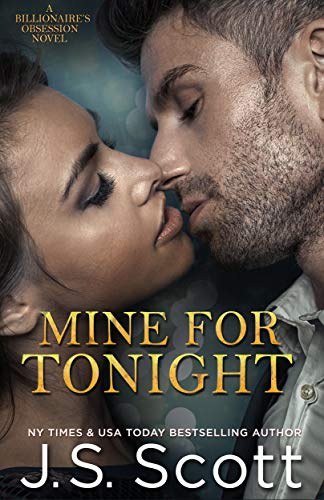 Will the reclusive, stubborn, alpha billionaire be my rescuer, or the biggest mistake of my life?
You could say I'm a nursing student who is definitely down on her luck. My entire life has been a struggle for me. But I'm almost through the hard times, nearly done with nursing school so I can build a better life than the one I was given. I'm so ready to move from full-time waitressing to a professional nursing career.
Until….disaster strikes just as I enter the home stretch.
Through no fault of my own, I'm about to be homeless, and I'll end up kissing all my dreams goodbye unless some kind of wonderful surprise event occurs, and great things just don't happen to a girl like me.
Or so I thought…until a miracle shows up in the form of the mysterious, stubborn, handsome, alpha billionaire, Simon Hudson.
He makes me a bargain that's almost impossible not to accept when I'm looking at homelessness, and giving up everything I've worked so hard to achieve.
Do I dare trust a wealthy mystery man that I don't even know?
Simon has secrets and hidden pain that inexplicably draws me to him, but once I'm caught up in his web, will he ever let me go?
Billionaire Undercover: The Billionaire's Obsession ~ Hudson, Billionaire Unmasked ~ Jason and Tell Me You're Mine: The British Billionaires by J.S. Scott are also on Whizbuzz Books.
Book Links
Website
Facebook
Twitter
Instagram
Goodreads
Amazon Author Page
On Amazon
More Great Reads: