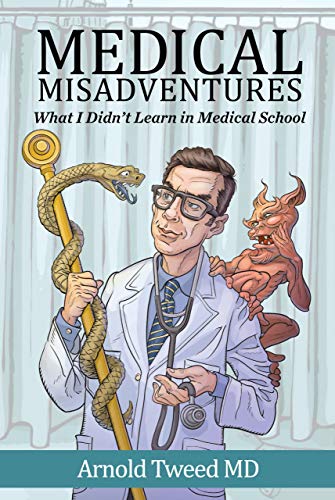 What I Didn't Learn in Medical School
Medical Misadventures is a glimpse behind the curtain, exposing the predicaments faced by a doctor when things don't go as expected. The consequences are often humorous, frequently embarrassing, and occasionally downright humiliating. I have experienced them all!
But sometimes fortune smiles, the stars align and our prayers are answered. Those are the miraculous events that medical science cannot explain. They remind us that the art of medicine is still important and that hope is never extinguished.
Book Links
Website
Facebook
Linkedin
Amazon Author Page
Amazon Canada
On Amazon
Medical Misadventures : Arnold Tweed