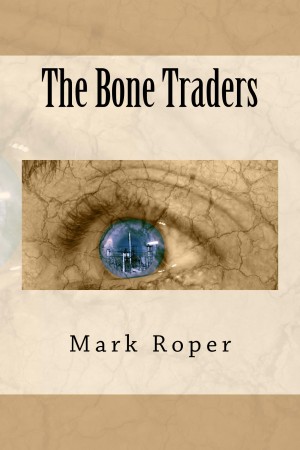 The Bone Traders : Mark Roper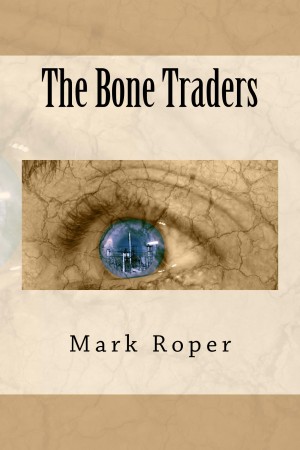 "Mad Max" meets "Blue Velvet".
It's 2026. The world has suffered massive depravation; man has been exposed to the wrath of a solar storm. Mother Nature has dealt her ace. Transportation as we know it, communication as we know it, no longer exist. Extinction approaches. Has God abandoned man as well?
Can one man prevail over human perversity in extremis? Can love prevail in a dog eat dog existence?
The solar storm lasted for eight months. Those that survived nature's warning, mainly the young, managed to migrate. The elderly were less fortunate. They were left abandoned to live in sweltering heat and forced to recreate a past life that is void of a baby's cry.
Can two separate communities where dying has become an industry continue to survive? The disillusioned Reverend Dickinson shepherds his ageing community by false-hope, whilst, a few miles away, Trader barters life for death using a macabre reminder of the past to gain economic superiority. In the midst stands the beautiful young woman, Danya. Protected by her shotgun wielding, abrasive mother, Danya is the only remaining hope of escaping the poverty and aridness that surround them all.
Into this environment, a young man arrives accompanied by Dog, a scavenger of the sky. Joe communicates with the dead and is able to learn the secrets of the past and, consequently, change the future.He is gifted with the ability to use his internal,positive energy to traverse the often hostile and temperamental gap in time left between life and death.Every moment Joe spends in the past is a personal sacrifice and what he dangerously learns may, or may not, agree with the insatiability of those around him.
"I am Dog. It is not because he fears pain that he bites into the leather, but for the fear of past horrors and being forever entrapped by them."
Two Feet by Mark Roper is also on Whizbuzz Books.
Book Links
Blog
Twitter
Amazon Author Page
On Amazon
More Great Reads: