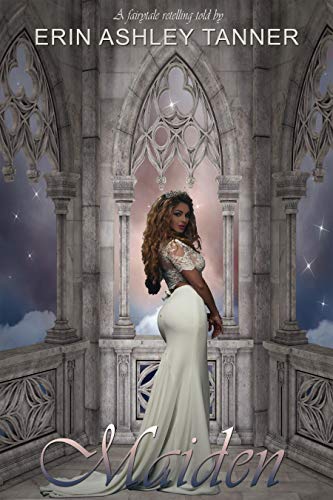 Maiden : Erin Ashley Tanner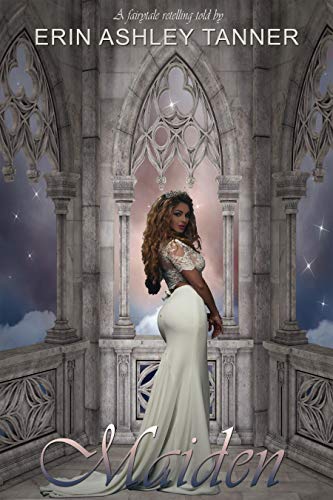 Katania Avnaughn dreams of a day when she is no longer at the mercy of her manipulative mother and the taunts of her beautiful stepsister, Ella.
A chance meeting with a journeying Prince makes Katania reconsider her hopes for the future. But then an unexpected death changes her life forever.
Years later, abused and penniless, Katania thinks her life cannot get any worse until she is forced to entertain a cruel suitor.
On a rare trip into town, Katania finds herself at the mercy of an attacker and is rescued by the returning Prince of Ortesia, Valentin. Known to each other from their previous meeting, the attraction between them is renewed and even more powerful than before. But Katania has a suitor and the Prince is all but betrothed to someone else, until a twist of fate has the chance to change everything.
When Katania receives an invitation to a royal masquerade ball, she knows that there is more at stake than a simple welcome home for the Prince. With a new determination to win Valentin's love and escape her mother once and for all, Katania sets out for the ball. Then, a mysterious maiden championed by the King is put in Valentin's path, and Katania fears her chance at happiness has once again been thwarted.
A glass slipper may be her saving grace. When the King decrees that the maiden who can fit the slipper will be Valentin's bride, Katania believes that fate is finally smiling on her. But when she and Ella can both wear the slipper, Katania realizes her journey to love and freedom is just beginning. Facing a gauntlet of challenges from the King, Ella's resolve to have Valentin for herself and mounting pressure from her social-climbing mother, Katania soon becomes a pawn in a dangerous game of royalty, love and secrets.
Book Links
Website
Facebook
Twitter
Instagram
Amazon Author Page
On Amazon
More Great Reads: