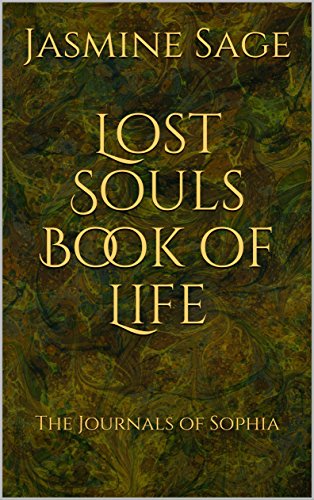 Lost Souls Book of Life : Jasmine Sage
Lost Souls Book of Life
A must-read for all seekers of the truth. "Lost Souls Book of Life" is inspiring, insightful, and full of surprises.
Here the Great Goddess, through the lens of Mary Magdalene, tells Her tale. It is fresh, unfiltered, and raw. Magdalene gives us instructions and insights on the meaning of life. She shows us how we can create the world we desire. Mary tells of an eternal struggle against an all too familiar foe. Magdalene shares what it means to be broken yet beautiful. Together, we explore the secrets of creation.
The Journals of Sophia is a series of channeled texts by Psychic Jasmine Sage. Jasmine was born with an uncommon gift, a close connection with the Divine. She spent much of her life learning in the spiritual world and playing in the ethereal realms. There she strengthened a deep relationship with the Sacred Feminine.
Today many would recognize this spirit as Mary, the virgin and the whore. Jasmine knows her simply as Sophia the Goddess of Wisdom. Here she uses her natural gift of channeling to bring this message from the other side.
Jasmine Sage committed her life to spreading the core teachings of "Lost Souls Book of Life". That anyone can be broken yet beautiful.
Book Links
Amazon Author Page
On Amazon
More Great Reads: