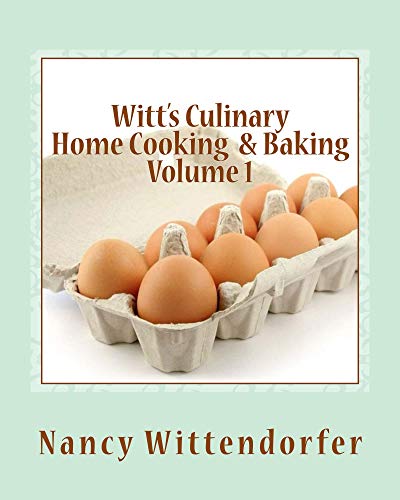 Witt's Culinary Home Cooking & Baking : Nancy Wittendorfer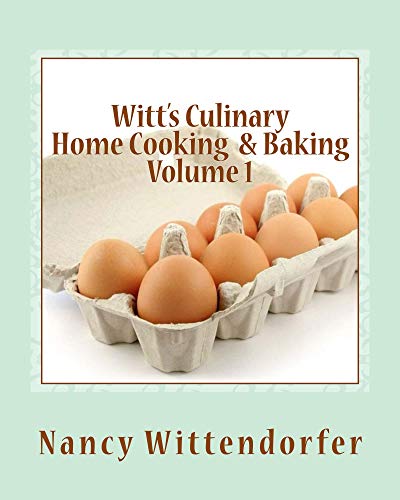 In the tradition of Ina Garten and Ree Drummond, I invite you into the kitchen to share my recipes, stories and humorous mishaps. Whether you're enticed by the raspberry filled muffins, bacon wrapped meatloaf or vegetarian orzo salad, each of my recipes comes with photos and step-by-step instructions.
A home cook at heart, my approach will let you feel confident whether you're a beginner or skilled in the kitchen, and each recipe starts with a personal story sure to put a smile on your face even before the prep work begins. I share with you selections handed down from generations of my family, longtime friends and my own kitchen library. There are helpful hints, ingredient substitutions and advice from my own experience of trial and errors, some pretty comical.
My recipes are perfect for any age who enjoys the kitchen, and while they showcase a diversity of food there's really nothing too difficult about them. Also in these pages are personal remembrances of my life growing up, which may bring to mind some of your own memories. This part of the book holds a special place in my heart and perhaps some of it will resonate with you as well.
I hope this becomes a part of your kitchen. After all, you have your own memories to make, so let's get started with two of my recipes below…
Recipe #5: Bowtie Pasta with Sundried Tomatoes, Peas, Spinach & Port Wine
I had this absolutely wonderful dish at a restaurant in Windsor, Connecticut about 15 years ago. I always called it Connecticut pasta, as I simply wrote down the ingredients off the menu onto a napkin before I left. Not only is it easy, but vegan, and lasts for a few days. Just reading the recipe should entice you to prepare it. Now, let's cook…
2 tsp chopped garlic
1/2 cup frozen green peas
1 8 oz jar sundried tomatoes in oil
one bunch fresh spinach, rinsed well, slightly drained and roughly chopped
1/2 tsp salt
1/2 cup port wine
1 tbsp butter
1/2 lb cooked pasta of your choice
1 tbsp olive oil or the tomato oil
In a large saute pan, heat oil. On medium heat, saute garlic and sundried tomatoes for one minute. Add the port wine and butter, stirring for a few minutes until slightly reduced. Turn heat to low and stir in spinach and peas, cooking just until spinach is wilted, then add the salt, stir and taste. The flavor of the port should come through as a mellow note. Add the pasta (I like small bowtie) and stir until it's coated with remainder of the liquid. This dish may be served hot, at room temp or even cold.
Recipe #18: Baked Halibut Topped with Sour Cream, Red Onion & Dill
I am not a big fish eater, but when I have something that I like, I will make it time and time again. Ideally, this recipe calls for fresh halibut, but this time around when I made it, fresh halibut was 16.99 a pound. So, I used regular cod, which was on sale for 4.99 a pound. Much better. Even though you can't beat halibut for this dish, cod works just as well. Now let's bake…
1 1/2 lbs halibut or cod fillets, 6-8 oz portions
1 cup dry white wine
bread crumbs
1 tsp salt
Mix white wine with salt in large glass dish. Do not use metal as you don't want a reaction with the wine and salt. Marinate fish in the wine mixture one hour, turning once. Heat oven to 400. Remove fish from marinade, Toss the marinade and pat fish dry. Pour bread crumbs onto plate. Coat both sides of fish with crumbs. Place fish in a baking dish with 1/4 cup water and spread topping like you would frosting a cake (I use an offset spatula) covering completely. Bake fish for 10-15 minutes, depending on thickness. Fish will be opaque throughout when done and the topping should be golden brown.
Sour Cream Topping
3/4 cup mayonnaise
1/2 cup sour cream
1/3 cup red onion, finely diced
2 tbsp fresh dill, chopped, more if you like dill
Mix all ingredients together in a medium bowl
Book Links
Facebook
Instagram
On Amazon (Color Edition)
On Amazon (B&W Edition)
More Great Reads: