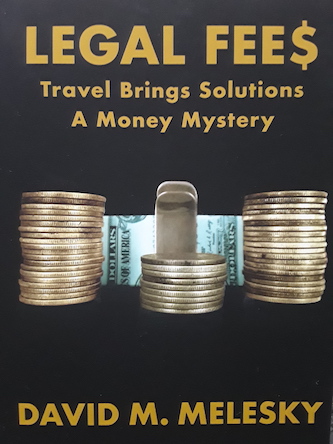 Legal Fees: Travel Brings Solutions : David M. Melesky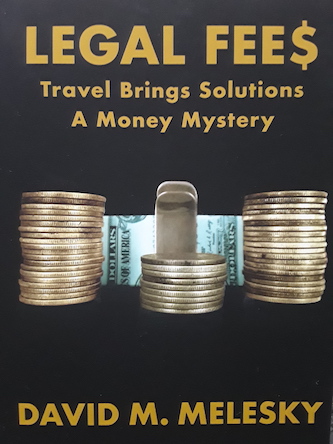 An amusing adventure with a bit of mystery which has a storyline that invites the reader to consider altogether new ways of thinking, while all being neatly packed into three hundred and thirty-six pages of pure entertainment.
A mysterious client, gobs of cash, a dead body… and that's just the beginning of what the lawyer in this book who agrees to handle a seemingly simple matter is soon facing. With a cast of unforgettable characters causing him to investigate leads from Pennsylvania to Maine and Florida, this fast-paced story blends intrigue, travel, humor as well as a few fine dining tips, while presenting a unique perspective to some major dilemmas.
Since the author is also an experienced attorney, his scenarios and characters ring true with authority, but at the same time display an uncommon and refreshing sense of humor. While his works can be read and fully appreciated in any order, Legal Fees is the fourth book in the "B.G. Wumpkey" series and the author's sixth book overall.
I Remember Bethlehem and In the Shadow of a Tree by David M. Melesky are also on Whizbuzz Books.
Book Links
Website
Buy from the author
More Great Reads: