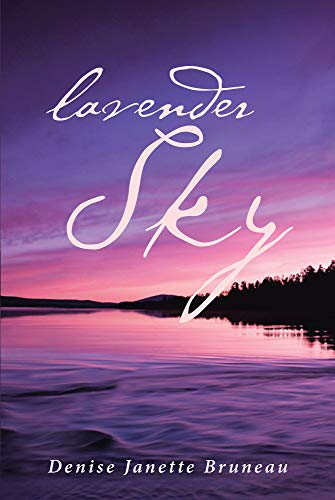 Lavender Sky : Denise Janette Bruneau
Lavender Sky
Dr. Delaney Bartlett holds onto a painful secret from her past. As an obstetrician, she experiences the joy of bringing life into the world, and she loves her career. As a woman, her secret holds her happiness in bondage, and she wonders if she will ever have her own family. After her fiance of four years breaks off their engagement, Delaney moves away to the small town of Guntersville, Alabama, to make a fresh start.
Ben Montgomery, the handsome operating room manager, is haunted by memories that leave his heart aching every day. He thought his move to Gunersville, Alabama, might help him escape his painful memories and feelings of loss. But even a few years after his move, he finds himself spiraling downward emotionally.
Savannah Carter is a young woman who faces a difficult choice. She needs help and has no resources. She is scared and unsure of what she should do, and she is quickly losing hope.
When God crosses the paths of these three people, miracles happen. The pain doesn't disappear, but each one finds unexpected kindness, love, and support. Through these new relationships, each one comes to understand God's love, His redemptive power, and the hope He offers.
More Great Reads: