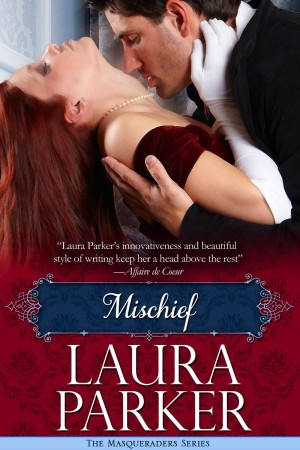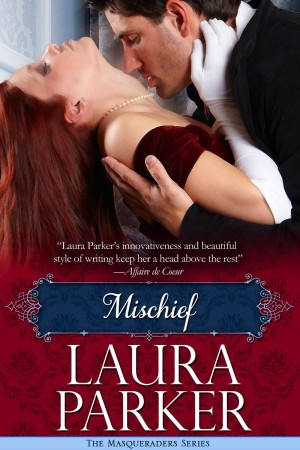 Mischief
One night of passion can build a world. One memory can tear it down.
As Napoleon invades Persia, clever but shy Japonica Fortmon is chosen by the ailing English Viscount Shrewsbury to arrange his escape from Baghdad.
To get him out, Japonica must enlist the aid of the infamous Hind Div, a man as mysterious as he is ruthless. Whispered to be a spy, an assassin, and even a sorcerer, Hind Div agrees to help Fortmon, and all it will cost her is a night of passion.
A year later and the war is over. Freshly widowed Japonica arrives in England, wishing only to settle her unruly step-daughters with Devlyn Sinclair, the new Viscount, and to return to France, and the son conceived on that one night of surrender.
She is stunned to recognize the new Viscount, for he is none other than Hind Div, only scarred by war and missing any memory of the merciless man he once was. If his memory returns, he could claim back his son and destroy Japonica.
She must live with this man who once ignited her passions, and has started to once more, and to restore to him a sense of pride, of honor, of identity, even if it costs her everything.
Book Links
Facebook
Goodreads
Amazon Author Page
On Amazon
More Great Reads: