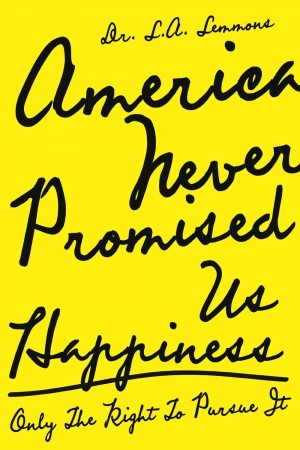 America Never Promised Us Happiness : Dr. L. A. Lemmons
America Never Promised Us Happiness (Only the Right to Pursue It)
We are all intimately familiar with the false version of happiness—the one that oozes with sugar, spice, and everything nice, the one of "happily ever afters." But there is another version, the true version: the version that has nothing to do with the welfare of people. This becomes easier to understand when one considers that it was politicians, in 1776, which gave the American people the right to pursue happiness. But when in the history of mankind have people been able to trust politicians?
America Never Promised Us Happiness (Only the Right to Pursue It) argues that there is a hidden agenda behind the pursuit of happiness: the American people are the mouse, happiness is the cheese, and a trap is waiting to snap.
There is no better way to protect your life and liberty than to wise up to the happiness hype. This book shows you how.
More Great Reads: