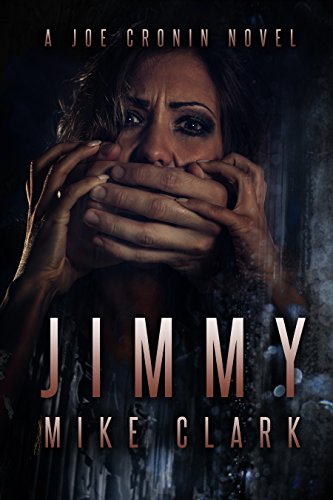 JIMMY: A Joe Cronin Novel : Mike Clark
JIMMY: A Joe Cronin Novel
Meet Jimmy, a serial killer who kidnaps then suffocates his victims, slowly.
Jimmy has a need to stare into his preys' eyes as he cuts off their air and snuffs out their light. He brings them to the brink of death and back again, until he tires of his game.
Jimmy has stayed in the shadows unnoticed, by hunting the invisible ladies of the night. All of that changes when he mistakenly snatches rising film star Gina Hudson off of Hollywood Boulevard. Once Gina goes missing it is up to Detective Joe Cronin, a veteran of the LAPD, who specializes in high profile cases, to find her. As the bodies pile up, follow Jimmy and Cronin through the streets of Los Angeles as they match wits in a lethal game of cat and mouse.
The many twists and turns of this crime thriller will keep you turning the pages until the very end.
More Great Reads: