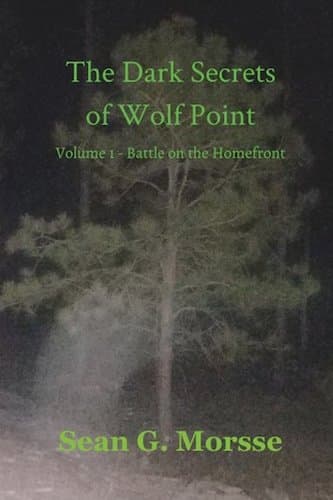 The Dark Secrets of Wolf Point : Sean G. Morsse
The Dark Secrets of Wolf Point: Volume 1 – Battle on the Homefront
This is a continuing series about 4 friends that have become closer than family. They do investigations into the paranormal, but unknown to them, they are linked to the town of Wolf Point in ways they could not imagine.
With their Welsh-Corgi, Tasha, in tow, they do all they can to help the towns folk of Wolf Point and surrounding communities with the paranormal. They live in a cabin, high in the mountains when they are not investigating, but even then, they have plenty going on.
This series has lots of heart, family, suspense, unexpected turns and twists all while being centered around a tri-colored welsh-corgi pup. If you are ready to see the paranormal in a different light and ready to root and help the family get through one tight spot after another, then look no further! You are now a Wolf Point fan!!
Book Links
Facebook
Buy the Book
More Great Reads: