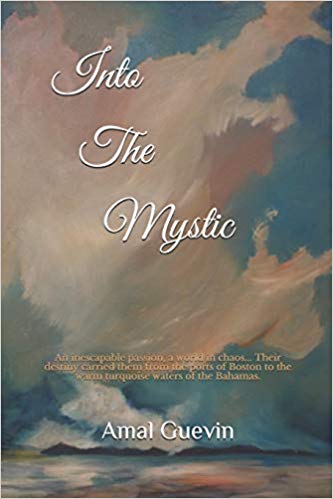 Into The Mystic : Amal Guevin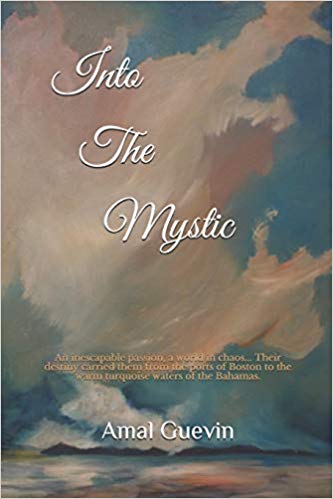 An inescapable passion, a world in chaos… Their destiny carried them from the ports of Boston to the warm turquoise waters of the Bahamas.
Boston fishing mogul Daniel Devereaux was successful, rich, and handsome, but he was a man drowning in pain. Seduced into marrying the wrong woman, his life was a nightmare until the miraculous day a gentle smile from a beautiful stranger made him want to live again.
Dr. Alea Gabrielle was a brilliant orthopedic surgeon from Chicago, with no time for love, never expecting to feel the flames of passion that were lit when she met Daniel. But she held a painful secret, a secret she was too ashamed to reveal, until the power of his love captured her heart.
He longed to share the wonders of his beloved Bahamas with her and took Alea on an adventure that would ultimately change their lives forever. While on their honeymoon on his private cruiser, Into The Mystic, the most destructive solar flare in earth's history obliterates electrical power worldwide, flinging life for mankind 40,000 years backwards.
Alone and powerless on the Atlantic ocean with a hurricane looming, Into the Mystic drifts to a stunning but uninhabited island where Daniel and Alea must learn to survive, marooned and alone, until the world of men finds them once more. Little do they know the important role they will play in re-shaping the cruel and perilous world thrust upon the island people of Eleuthera and Spanish Wells. Can man's true source of power defeat the forces of evil and oppression?
Into The Mystic is a unique and captivating novel of survival, hope, and the power of love.
Book Links
Facebook
Amazon Author Page
On Amazon
More Great Reads: