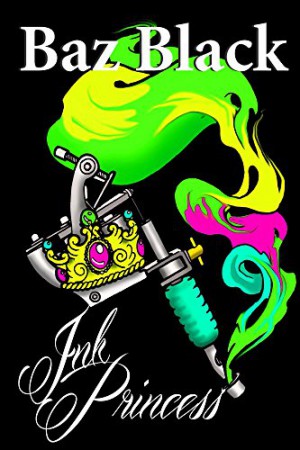 Ink Princess
'A clever gripping mystery that pulls you in and doesn't let you go'
'A simple flap of a butterfly's wings can change the course of your destiny forever.'
Megan Banks is now one of the most famous tattoo artists in the world. She is the star of hit TV show 'Rebel Ink', but her path to get here has been anything but easy.
Tonight she will finally tell her story. Live on the Michael Corbett Show, the world will hear of her journey that takes her from living rough on the streets to getting the opportunity of a lifetime.
This is a rags to riches tale like you have never heard before. But does fame come at a price? Amongst the millions tuned in tonight, there is one particular person watching…. they are always watching.
'This uniquely written book instantly grabs your attention and holds it to the
end. This is a must read.' L.J.Swartz­ Author
'Megan Banks is a role model for the new generation, the twists and turns keep coming throughout but your overall emotional investment in her is the winning formula here, excellent'
'This book is uniquely set in the world of the tattoo industry and gives a great insight from the artists point of view. The story itself is both intriguing and humorous but I also found it very educational. The characters are very well developed and each play a key role (whether you realize it at the time or not) Her story is actually heartbreaking and you are rooting for her all the way. To say much more about the plot could easily ruin it. This is a wolf in sheep's clothing story and keeps you guessing until the end. Overall a refreshing and great read from a writer I am sure we will be hearing more from in the near future. Recommended'.
'If you love tattoos then you will love this book,brilliant'
Book Links
Facebook Book Page
Facebook Author Page
Twitter
On Amazon
More Great Reads: