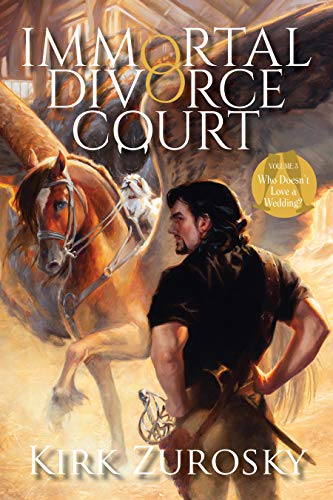 Immortal Divorce Court Volume 3: Who Doesn't Love a Wedding? : Kirk Zurosky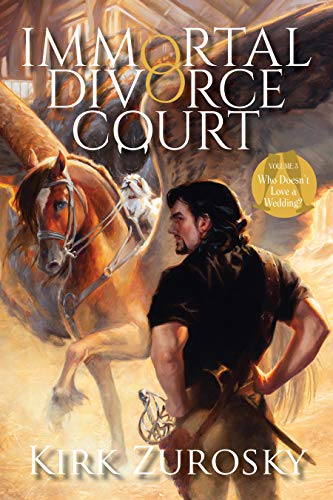 The thrilling saga of the world's most legendary vampire and his loyal friends continues in Immortal Divorce Court Volume 3, and the stakes are raised in an epic fight of good versus evil. This time around, wedding bells ring as Sirius Sinister prepares to walk Mary Grace down the aisle. Unfortunately, malevolent forces are plotting to ruin the big day.
With the theft of the Moon of Madrid, and Baron Orcinus building a new undersea fortress from which he can wage war, the battle to form the Blood of the One is imminent. Joined by Breeze, the shockingly sexy elf, and Hopkins, a wimpy werewolf, Sirius is charged with leading a new mission: to find the perfect weapon for good. On top of this, the father of the bride has to ensure the vows of Mary Grace and Lovely can safely occur, while preventing the forces of evil from turning the couple's nuptials into a bloodbath.
As everything comes to a head on the wedding day, Sirius struggles to prevent chaos and destruction from crashing the party. By putting the battle to create the Blood of the One and the Relics aside for even just one day, Sirius fears his greatest nightmare will become a reality. With all his enemies in league against him, will they succeed in annihilating him and everyone he loves? "Until death do us part" might actually not be that far away…
Book Links
Website
Facebook
Twitter
Instagram
TikTok
Amazon Author Page
On Amazon
More Great Reads: