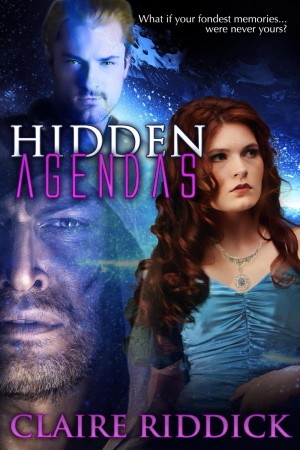 Hidden Agendas : Claire Riddick
Hidden Agendas
After the disappearance of her fiancé, Caffrey Hansen's life is in limbo, until she aids a dying man in a traffic accident on a busy Atlanta street.
With his last breath, the man entrusts her with a tiny disc that can only be read by an alien machine. When Caffrey returns to her office, a stranger touches her face, leaving her sick and disoriented. In a matter of hours, she becomes an unwilling messenger on the run, not knowing who to trust, driven to find people she has never met, intent on protecting a secret she cannot remember.
One man, Brad "Mace" Mason, knows if Caffrey is captured by the alien faction currently controlling the Earth-Hurratt Alliance, the aliens could wipe her mind clean and place her in a new life. Can Mace protect her from such a fate, or is he already too late?
More Great Reads: