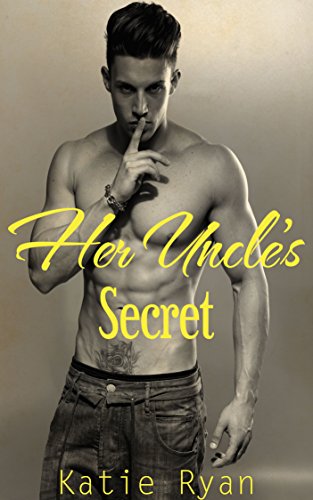 Her Uncle's Secret : Katie Ryan
Her Uncle's Secret
"Her Uncle's Secret" tells the story of Sara and her Uncle Jim, as they navigate their unusual, provocative relationship. Their story begins on Sara's eighteenth birthday.
Sara is a devoted Mormon, home schooled and a bit naive when it comes to life. She spends a lot of time with her Uncle while her parents are away.
The night of her eighteenth birthday, Sara begins asking Uncle Jim lots of questions about her body and the type of girls that men like. She is unsure about what is expected of her on her wedding night and wants Uncle Jim to explain in great detail what sex is all about and why her body tingles when he touches her.
No one has ever given her a straightforward answer about sex – that is, until Uncle Jim starts answering every question she has.
Uncle Jim is a widower, once married to Sara's mother's sister. He is lonely and harboring his own secrets about the night his wife Cally died. He openly rejects the church and all it stands for. He feels that Sara should learn about sex properly and safely.
If only she didn't remind him so much of his deceased wife, it would be so much easier to resist her.
Book Links
Amazon Author Page
On Amazon
More Great Reads: