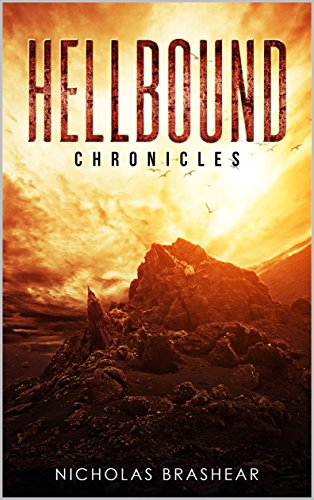 HellBound Chronicles : Nicholas Brashear
HellBound Chronicles
Jonathon Cowley was in his mid-twenties leading a boring, normal life, which is exactly what he wanted. He had a wife, no kids, and was informed he was going to be promoted. Everything seemed to be on the up and up for Jon, until he went home to find his wife in bed with another man.
Frantically, he reacted to the devastation by snatching his gun and sadly killing himself. This is not where his story ends; however, it's actually where is begins. Jon finds himself waking up in Hell, which to his surprise, is nothing like he was taught in Sunday School. He arrives in what appears to be a big cave where he runs into his father who has been a resident for many years.
His father briefly takes him under his wing and shows Jon the ropes. Eventually, Jon learns that there may be a way that he can in fact return to Earth. He is convinced that he needs to return to his wife, whom he was forgiven and wants nothing more than to be with again. Jon encounters many nefarious people, and treacherous obstacles on his path. Will he be able to make it out?
Book links
Facebook
Twitter
On Amazon
More Great Reads: