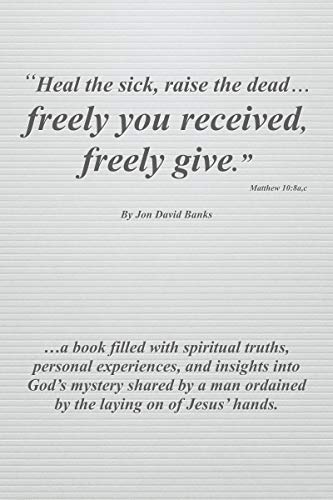 Heal the Sick, Raise the Dead… Freely You Received, Freely Give : Jon David Banks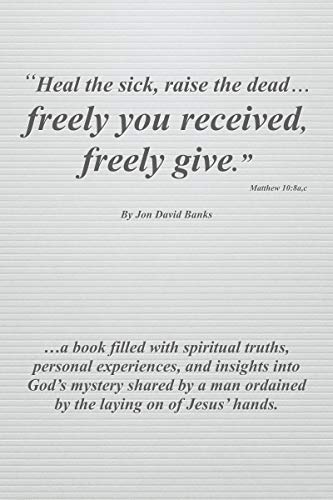 When I was in my thirties my spirit was caught up to a place where I stood with Jesus and the apostles Peter, James, and John. Paul was also there. He walked by in front of where we were standing. Jesus told me I had been born before time and the knowledge I had received would be useable. He said I must wait until God completed a work in His people.
In August of 2017, at the age of seventy-two, the Lord spoke and said, "Now is the time." I then began writing letters and posting them on Facebook. After fourteen months of this, a minister friend of mine suggested I put them in eBook form so that more Christians would have access to them. Thus this book, "Heal the sick, raise the dead… freely you received, freely give."
I was informed in a vision that part of my ministry requires destroying speculations and every lofty thing raised up against the knowledge of God. Therefore, some letters in the book deal with some of these speculations and lofty things. Others concern personal experiences such as when our son was healed of Juvenile Rheumatoid Arthritis, etc. Still, others deal with the mystery of our most high and holy God.
All the letters in this book were written for the glory of God. In each one I have tried to uplift Jesus to His rightful place in the church. I have written each letter for the sake of the church and it is my hope that each one will be read with an open mind and weighed on the scales of the Word of God.
Book Links
Facebook
Smashwords
On Amazon
More Great Reads: