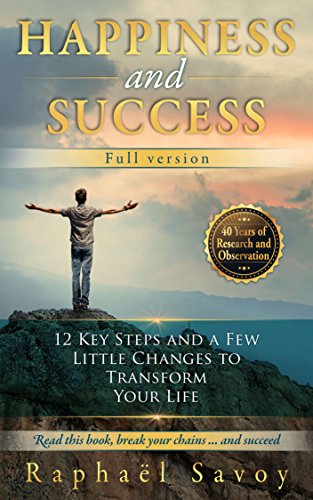 Happiness and Success : Raphaël Savoy
Happiness and Success – Full version
This book has one essential objective: to cause the tiny spark that will light up your whole life.
You may have tried countless times to readjust your trajectory so that it leads you towards your dreams.
If the results have not been not satisfactory, this is because one key part has always been missing from the magic combination.
You will find all the key parts of the combination in this book. You will also discover what you have been missing so far: the tiny sparks, in the form of "tiny little things", that will ultimately illuminate your perception and whole life.
This method is resolutely pragmatic, and every one of its formulae actually works. It was designed with great love, so that it could become the best friend of whoever is immersed in it. A friend that will finally allow them to be successful and happy.
Book Links
Amazon Author Page
On Amazon
More Great Reads: