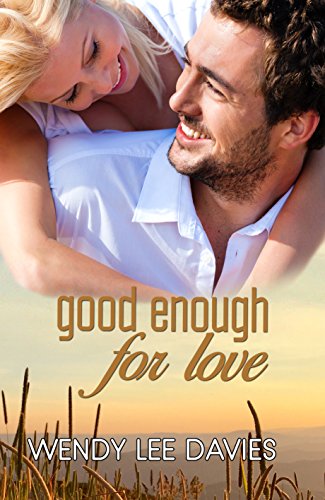 Good Enough for Love : Wendy Lee Davies
Good Enough for Love
Renovating a country hotel challenges everything Amber knows… about family and about love
When Amber Hutchinson inherits a country hotel, she wants to sell it and move on. The money she'll earn will secure her future, even if living in the country while renovating a hotel never featured in her plans.
Zach Wentworth, a local sheep farmer, wants to do the right thing. When he comes across a woman stuck in the hotel window, he naturally tries to help.
Sure, Amber knows their sizzling attraction won't last. It never does, because she's never been good enough for anyone to love.
Without the hotel, Willow's Bend is likely to die a slow death, so Zach does whatever he can to secure his town's future. But doing the right thing might mean risking his heart.
With the town eagerly watching their every move, Amber and Zach must choose between protecting their hearts and taking a chance on love.
Book Links
Website
Facebook
Goodreads
Amazon Author Page
On Amazon Australia
On Amazon
More Great Reads: