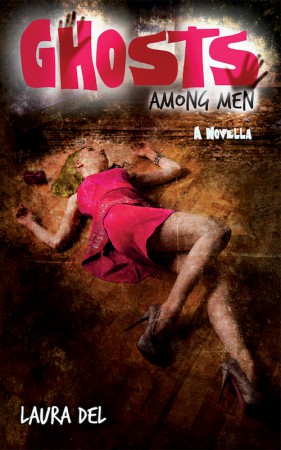 Ghosts Among Men : Laura Del
Ghosts Among Men
Samantha Davidson sees ghosts for a living. More specifically, she sees ghosts as a private investigator, working alongside the Chicago Police Department to put away killers and put troubled spirits to rest.
When the daughter of one of Chicago's wealthiest families turns up dead, Samantha and her assistant Mark team up with homicide detective Lance MacDowell to get to the bottom of the crime.
Allison Allen is tall, blonde, beautiful–and very much dead. As Samantha interviews the girl, who doesn't remember anything about the circumstances of her own murder, it's clear that there's more going on behind the walls of this manicured home than anyone wants to let on—and that Samantha has her work cut out for her this time.
Juggling her own love life, tracking down troubled spirits, and evading attempts to thwart her investigation keeps Samantha on her toes. Good thing Samantha knows how to keep her eyes open, her wits about her, and her sense of humor.
A paranormal mystery that is both dark and funny, Ghosts Among Men will cause chills to run down your back even while you're laughing out loud at the lovable, strong, and supernaturally sighted private investigator Samantha Davidson.
Book Links
YouTube
Amazon Author Page
On Amazon
More Great Reads: