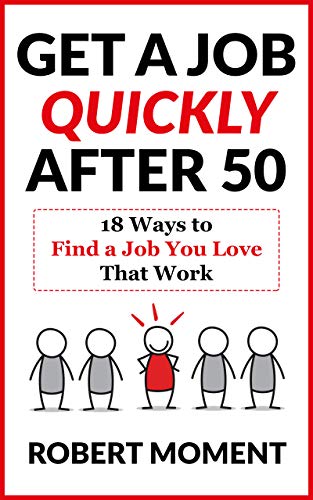 Get a Job Quickly After 50: 18 Ways to Find a Job You Love That Work : Robert Moment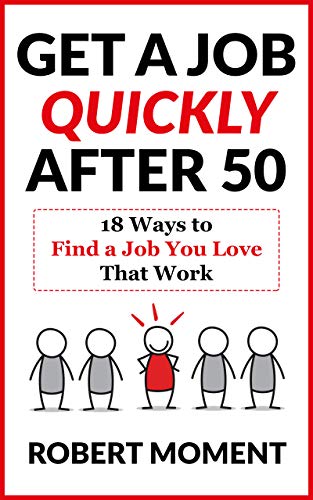 Are you spending hours on resumes that get rejected?
Struggling to stand out in a competitive job market?
Still searching for your DREAM job?
In an increasingly competitive and decidedly ageist marketplace, job-hunting after the age of 50 can be a particularly disheartening experience. Sometimes it seems that, despite years spent building up your expertise, employers just aren't interested in mature-age employees.
Get A Job Quickly After 50 debunks the idea that your career ends at 50! In this comprehensive career guide, you'll learn 18 ways to conduct your job search and application process in a way that will make you stand out from the competition.
This book will teach you how to:
• Know your own value and effectively communicate this to a potential employer.
• Research companies, pinpoint their key decision-makers via social media platforms, and leverage this information to find jobs.
• Develop a powerful and purposeful job search strategy that will steer you towards success.
• Demonstrate the value you can bring to a company using tested and proven interview methods.
• And MORE!
If you're ready to pursue your dream job with purpose and a proven strategy, Get A Job Quickly After 50 is your key to unlocking the elusive puzzle of finding a job you love. Outsmart the competition, go after your dream job and get hired quickly after 50!
Making a Career Change: Help With Changing Careers Finding a Career That Works for You by Robert Moment is also on Whizbuzz Books.
Book Links
Website
Linkedin
Amazon Author Page
On Amazon
More Great Reads: