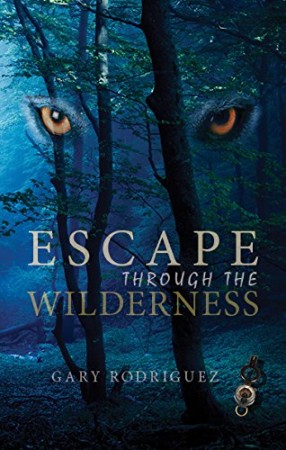 Escape Through The Wilderness : Gary Rodriguez
Escape Through The Wilderness
Sixteen-year-old Savannah Evans walks with a slight limp thanks to a gymnastics' accident that dashed her Olympic dreams, but that doesn't stop her from attending an adventure camp in Idaho for the summer. At Camp Arrowhead, she quickly befriends Jade Chang and Rico Cruz, but Conner Swift taunts her because of her injury.
When the four are teamed together for an overnight white-water rafting adventure, what was supposed to be a fun expedition, turns into a nightmare when there's a serious incident that no one could have predicted.
When the four finally drag themselves out of the river, they're bruised, beaten, lost, and twenty-five miles from camp. Adding to their concern was the threat of encountering Vexel, who they had heard about during the Fright Night tales around the campfire. He is a vicious animal that roams and hunts in the nearby woods.
Savi becomes the unlikely leader and tries to guide the group back to Camp Arrowhead, but limited supplies, injuries, and ongoing concerns about Vexel—who she and the others fear is stalking them, complicate the harrowing return trip.
Readers will enjoy dramatic survival scenes and the group working together, solving problems, and learning to overcome adversity.
Book Links
Facebook
Twitter
Amazon Author Page
On Amazon
More Great Reads: