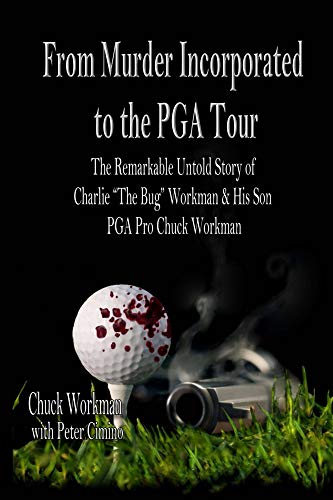 From Murder Incorporated to the PGA Tour : Peter Cimno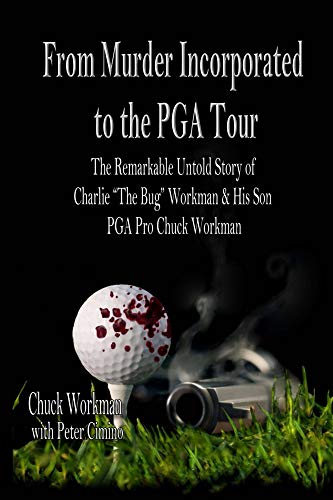 The Remarkable Untold Story of Charlie "The Bug" Workman & His Son PGA Pro Chuck Workman
Charlie "The Bug" Workman was America's most notorious, yet unknown, Jewish hitman. Member of Murder Incorporated and key player in both the Mafia Commission and Combination Mob. His mob legacy was that he killed the infamous Jewish Mob Boss, Dutch Schultz in 1935.
However, his true legacy was much different than the "killer/thug/hoodlum" reputation that the general-public was fed.
Arrested 5 years after he took out Schultz, Workman was finally sent away after pleading non-vault to first-degree murder, which carried a mandatory 12 ½ year prison sentence, during a devious prosecution set-up led by Thomas Dewey. He wound up serving 24 years.
From behind prison walls, his top priority was keeping his beloved son Chuck out of the mob. As he told his mob contingent, "Anyone who tries to bring my son into this life, will answer to me when I get out."
Due to his street reputation as a man of respect and honor in and outside the mob world, he accomplished just that. He kept his promise to the only child he had.
How he managed to do that is something legends are made of. This story has NEVER been told.
In his riveting memoir, "From Murder Incorporated to the PGA Tour" Chuck Workman tells the undisputed, unvarnished truth, putting an end to many questions about his father's life – as everything written about him was fabricated, because he never ever talked to anyone in the media – and all about his own.
He pulls back the veil on the man beyond the myth (known both as Charlie "the Bug" and "Handsome" Charlie, exposes some hidden inner-workings of the Combination Mob and Sicilian Mafia.
He also dives into grave detail on how the most feared gangsters this country has ever known, led him to a straight, legitimate life as a PGA Golfer and Entrepreneur. A legendary career, that included the rebirth of Bethpage and the fulfillment of his teenage dream of becoming a PGA Touring Pro.
Book Links
Website
Facebook
Twitter
Amazon Author Page
On Amazon
More Great Reads: