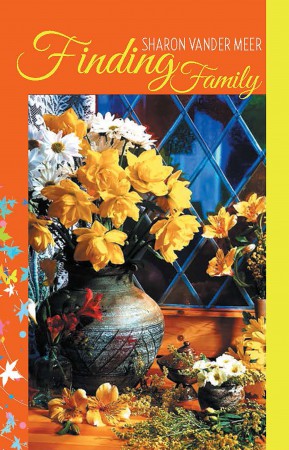 Finding Family : Sharon Vander Meer
Finding Family
Widowhood is no fun, but Lilly is okay with that. And then a phone call from a niece she hasn't seen in over decade turns her staid and stable world upside down.
Annie arrives with three children and a dog of questionable breeding in tow. From the moment they blow into her life on a windy fall night and Krank the dog pees on her carpet, Lilly Irish begins a life-changing journey.
Always one to do the right thing for the right reasons, Lilly takes them in knowing her resources are limited. Between the dog tearing up one thing after another, and the older boy tangling with schoolyard toughs, Lilly is put to the test. Annie and her children are looking for a home.
Will they find it with Lilly?
Book Links
Goodreads
Publisher
Amazon Author Page
On Amazon
More Great Reads: