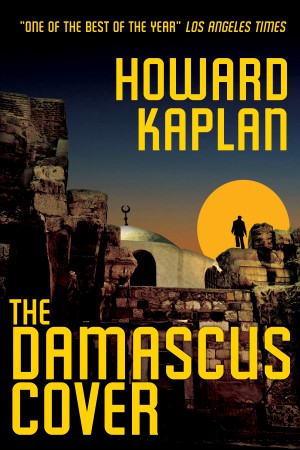 The Damascus Cover : Howard Kaplan
The Damascus Cover
In a last ditch effort to revive his career, washed out agent Ari Ben-Sion accepts a mission he never would have 30 years ago, to smuggle a group of Jewish children out of the Damascus ghetto. Or so he thinks.
In Damascus, a beautiful American photographer, Kim, seems to be falling in love with Ari, but she is asking too many questions. His communication equipment disappears. His contact never shows up. The operation is only hours away and everything seems awry. Desperate to succeed, Ari might risk everything. Even his life.
Feature film adaptation of The Damascus Cover starring Jonathan Rhys Meyers, Sir John Hurt, Olivia Thirlby, Jurgen Prochnow and Navid Negahban wrapped shooting in Casablanca and Jerusalem in Summer 2015.
LA TIMES BESTSELLER.
TRANSLATED INTO 7 LANGUAGES
"KAPLAN IS UP THERE WITH THE BEST" – CLIVE CUSSLER
Book Links
Website
Facebook
Amazon Author Page
On Amazon
More Great Reads: