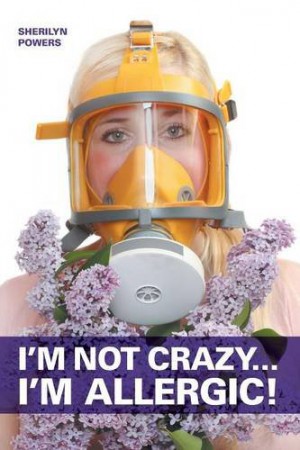 I'm Not Crazy… I'm Allergic! : Sherilyn Powers
I'm Not Crazy… I'm Allergic!
What would you do if you found out that after 50 years of being told you have a "chemical imbalance" and mental illness, that severe allergies were at the root of your problems?
When this happens to a skeptical Julie, she goes on a journey of self-discovery that not only identifies the everyday things she reacts to, but also for the first time in her life, gives her control of her life and her attitude.
This book explores how every day things could be related to reactions like panic attacks, depression, uncontrollable crying, brain fog, body aches and pains and many more.
Book Links
Goodreads
Facebook
Twitter
Amazon Author Page
On Amazon
More Great Reads: