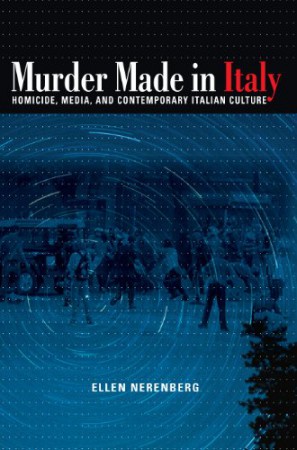 Homicide, Media, and Contemporary Italian Culture
Looking at media coverage of three very prominent murder cases, Murder Made in Italy explores the cultural issues raised by the murders and how they reflect developments in Italian civil society over the past 20 years. Providing detailed descriptions of each murder, investigation, and court case, Ellen Nerenberg addresses the perception of lawlessness in Italy, the country's geography of crime, and the generalized fear for public safety among the Italian population.
Nerenberg examines the fictional and nonfictional representations of these crimes through the lenses of moral panic, media spectacle, true crime writing, and the abject body. The worldwide publicity given the recent case of Amanda Knox, the American student tried for murder in a Perugia court, once more drew attention to crime and punishment in Italy and is the subject of the epilogue.
"Original, engaging, and thought-provoking… quite unlike any other existing book in Italian cultural and media studies." —Ruth Glynn, University of Bristol
(Ruth Glynn, University of Bristol )
"A fantastic array of literary, cinematic, and oral narratives." —Stefania Lucamante, Catholic University of America
Book Links
Amazon Author Page
On Amazon
Murder Made in Italy : Ellen Nerenberg